Specialised knowledge and expertise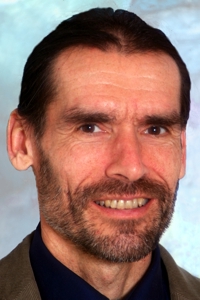 25 years' professional experience in translating specialised texts. Author of professional publications and books in both German and English.
Professional profile Dr Robert Schlarb BSc. M.A.
Certified translator for German/English/French, Universitas Austria and the Association of Translators and Interpreters of Ontario (ATIO), both members in the Fédération Internationale des Traducteurs (FIT)
Former language trainer and management coach (e.g. at Berlitz and the Europe Business Schools EWS), computer science expert for system architecture and programming
University studies in Canada and the US (B.Sc., M.A.) and Austria (master's and doctorate) as well as Germany (post-doctorate): psychology, German studies, classic languages and studies, history, religious studies, theology
High school diploma in Canada (majors in sciences and languages)
Commitment to diligence and excellence
As a scholar and researcher, Dr Schlarb requires diligence and excellence, both from himself and from associates working on client projects. Dr Schlarb has consistently required compliance with high quality standards – even years ago, when no one gave thought to a translation industry quality standard.
Memberships
ATIO and CTTIC
Universitas Austria, member of Fédération Internationale de Traductuers (FIT)
Proz.com (certified member)
Publications
Wir sind mit Christus begraben. J.C.B. Mohr: Tübingen 1990, ISBN 3-16-145546-0 (We Were Buried with Christ; revised doctoral dissertation)
Austrian Christian Handbook. MARC: London 1991, ISBN 0 947697 96 9 (Co-author)
Unser Vater der du zu Hause bist. Erlebnisberichte von Hausmännern. ÖGB-Verlag: Vienna 1998, ISBN 3-7035-0670-9 (Our Father Who Art at Home: Interviews with Stay-at-Home Fathers)